In addition to this sampling, you can also view a YouTube playlist of Islam and Ecology videos here.
Fazlun Khalid | Make or Break
The New Muslim Think Tanks, M-talk Series
Bibliotheque Francois Mitterand
May 15, 2020
Fazlun Khalid's reputation is well established. He is known worldwide as a tireless advocate for the environment. His thoughts are rooted in religious traditions and have made him one of the fifteen major environmental thinkers of our time (Grist magazine, US July 24, 2000). He is also one of the "500 Most Influential Muslims in the World," according to the Royal Islamic Strategic Studies Center of Jordan. He is at the origin of the Islamic Foundation for Ecology and Environmental Sciences, the first Islamic NGO in the world. He is a member of the United Nations Task Force, which deals with environmental issues.
---
"The Abrahamic Response to Journey of the Universe"
Rabbi Lawrence Troster, Heather Eaton, and Safei Eldin Hamed
Journey of the Universe and Our Elegant Universe Symposium
Chautauqua Institution
June 2013
Rabbi Lawrence Troster, Dr. Heather Eaton, and Dr. Safei Eldin Hamed offer responses from Jewish, Christian, and Islamic traditions to Journey of the Universe. Rabbi Troster, a late Jewish environmental activist, draws from the Books of Genesis and Isaiah to suggest that the science of the universe story is offering people a vision of a new heaven and a new Earth. Dr. Heather Eaton, a theologian at Saint Paul University, highlights the need for Christians to retrieve its focus on creation, to reinterpret justice as ecojustice, and to reconstruct theologies of incarnation to encompass the entire Earth community. Dr. Safei Eldin Hamed, a scholar of environmental planning at Chatham University, interprets the Quran to suggest that there is equality between all creatures and that Islam can offer a holistic and functional cosmology for our contemporary world.
---
Seyyed Hossein Nasr: "Islam and the Preservation of the Natural Environment"
Georgetown University, Center for International and Regional Studies
January 26, 2009
CIRS began its Spring semester Faculty Distinguished Lecture Series with a talk by Seyyed Hossein Nasr, one of the foremost scholars of Islamic, Religious and Comparative Studies in the world. He was introduced to the audience by Mohammed Al Sudairi, SFS-Qatar sophomore and President of the Blue and Gray theater club. Nasr's lecture, held at the Al Sharq hotel in Doha, outlined daily environmental struggles within an elaborate frame of spiritual Islam. This subject, Nasr emphasized, "is of gravest importance" because people have resorted to covering up the problem without actually finding a solution. Environmental destruction however, "will not be solved by cosmetics," but "requires a change in our way of life."
---
Sheikh Muhammed Amara: "Islam and Ecology"
Interfaith Climate and Energy Conference
Interfaith Center for Sustainable Development
Jerusalem
Sheikh Muhammed Amara offers an Islamic case for environmental action. He contends that Allah has granted humans an exalted status, yet with that status comes a responsibility to maintain the delicate balance of creation and to respect the rights of other beings. For Sheikh Amara, Muslims have a duty to cooperate with both Muslims and non-Muslims to ensure a safe and flourishing environment for all.
---
Faraz Khan: "Shariah and Environmental Sustainability"
Wesleyan University
February 20, 2009
Contemporary Issues in environmental ethics based on Islamic paradigm, Faraz Khan discusses the practical Environmental Ethics and a review of major works in this field.
---
Safei-Eldin Hamed: "Islam and Ecology"
Safei-Eldin Hamed discusses Islam and Ecology with Mary Evelyn Tucker. "Islam and Ecology" is part of the larger "Conversations on World Religions and Ecology" project. Watch the whole "Conversations on World Religions and Ecology" series on the Forum on Religion and Ecology YouTube Channel.
---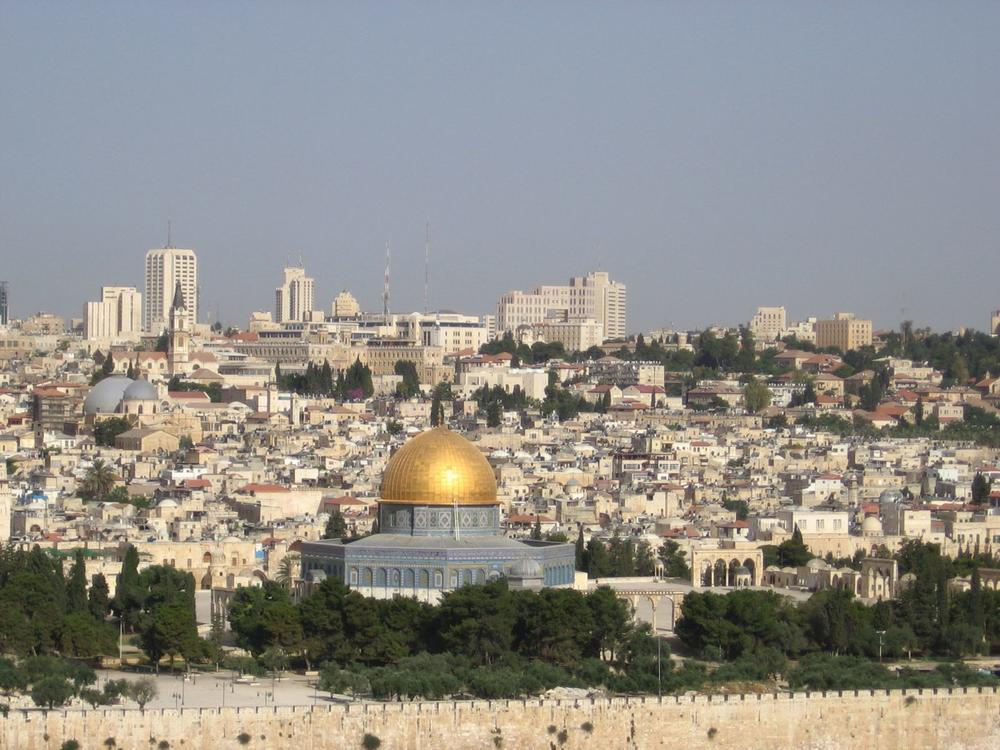 ---
Header photo: Bandir at the annual Maukib procession and celebration for members of Islam's Qadiriyyah tradition in Kano, Nigeria. Courtesy of ARC. ©Darul Qadiriyyah