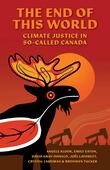 The End of This World: Climate Justice in So-Called Canada
By Angele Alook, Emily Eaton, David Gray-Donald, Joël Laforest, Crystal Lameman, and Bronwen Tucker.
Between the Lines, 2023.

A Future We Can Love: How We Can Reverse the Climate Crisis with the Power of Our Hearts and Minds
By Susan Bauer-Wu.
Shambhala, 2023.

In Deep Waters: Spiritual Care for Young People in a Climate Crisis
By Talitha Amadea Aho.
Fortress Press, 2023.

Franciscan Writings: Hope amid Ecological Sin and Climate Emergency
By Dawn M. Nothwehr, OSF.
Bloomsbury, 2023.

Storying Multipolar Climes of the Himalaya, Andes and Arctic: Anthropocenic Climate and Shapeshifting Watery Lifeworlds
Edited By Dan Smyer Yü and Jelle J.P. Wouters.
Routledge, 2023.

Love Your Mother 50 States, 50 Stories, and 50 Women United for Climate Justice
By Mallory McDuff.
Broadleaf Books, 2023.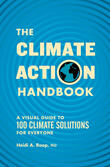 The Climate Action Handbook: A Visual Guide to 100 Climate Solutions for Everyone
By Heidi Roop.
Sasquatch Books, 2023.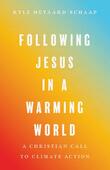 Following Jesus in a Warming World: A Christian Call to Climate Action
By Kyle Meyaard-Schaap.
IV Press, 2023.

Reconnection: Meeting the Climate Crisis Inside Out
By Jamie Bristow, Rosie Bell, and Christine Wamsler.
Mindfulness Initiative, 2022.
You can download the report for free or purchase a print version.

When Time Is Short: Finding Our Way in the Anthropocene
By Timothy Beal.
Beacon Press, 2022.

The Planet You Inherit: Letters to My Grandchildren When Uncertainty's a Sure Thing
By Larry Rasmussen.
Broadleaf Books, 2022.

Letters from the Ecotone: Ecology, Theology, and Climate Change
By Andrew Nagy-Benson and Andrea Lloyd.
Wipf and Stock, 2022.

A Climate of Justice: An Ethical Foundation for Environmentalism
By Marvin T. Brown.
Springer, 2022.
Open Access.
Required Reading: Climate Justice, Adaptation and Investing in Indigenous Power
Edited by NDN Collective's Climate Justice campaign.
Native Books, 2021.
Climate Change, Religion, and our Bodily Future
By Todd Levasseur.
Lexington Books, 2021.
Saving Us: A Climate Scientist's Case for Hope and Healing in a Divided World
By Katharine Hayhoe.
Atria/One Signal Publishers, 2021.
Understanding Climate Change through Religious Lifeworlds
Edited by David L. Haberman 

Indiana University Press, 2021.
Facing Apocalypse: Climate, Democracy, and Other Last Chances
By Catherine Keller
Orbis Books, 2021.
Theology and Climate Change
By Paul Tyson
Routledge, 2021.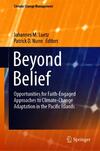 Beyond Belief: Opportunities for Faith-Engaged Approaches to Climate-Change Adaptation in the Pacific Islands
Edited by Johannes M. Luetz and Patrick D. Nunn 

Springer, 2021.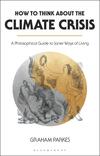 How to Think about the Climate Crisis: A Philosophical Guide to Saner Ways of Living
By Graham Parkes 

Bloomsbury, 2021
.
Integrating Ecology and Justice in a Changing Climate
Edited by Sam Mickey.
Lane Center, 2020.
Our Only Home: A Climate Appeal to the World
By His Holiness the Dalai Lama and Franz Alt
Hanover Square Press, 2020.
Weather, Religion and Climate Change
By Sigurd Bergmann 

Routledge, 2020.
Spiritual Life on a Burning Planet: A Christian Response to Climate Change
By David T. Bradford 

Wipf and Stock Publishers, 2020.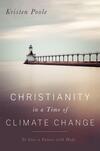 Christianity in a Time of Climate Change: To Give a Future with Hope
By Kristen Poole

Wipf and Stock, 2020.
T&T Clark Handbook of Christian Theology and Climate Change
Edited by Hilda P. Koster and Ernst M. Conradie
Bloomsbury, 2019
Rooted and Rising: Voices of Courage in a Time of Climate Crisis
By Leah D. Schade and Margaret Bullitt-Jonas
Foreword by Mary Evelyn Tucker and Introduction by Bill McKibben
Rowman & Littlefield, 2019.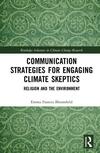 Communication Strategies for Engaging Climate Skeptics: Religion and the Environment
By Emma Frances Bloomfield
Routledge, 2019.
Climate Change and the Art of Devotion: Geoaesthetics in the Land of Krishna, 1550-1850
By Sugata Ray
University of Washington Press, 2019.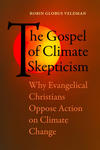 The Gospel of Climate Skepticism: Why Evangelical Christians Oppose Action on Climate Change
By Robin Globus Veldman
University of California Press, 2019.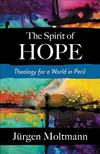 The Spirit of Hope: Theology for a World in Peril
By Jurgen Moltman
Westminster/John Knox Press, 2019.
We Are the Weather: Saving the Planet Begins at Breakfast
By Jonathan Safran Foer
Farrar, Straus, and Giroux, 2019.
Ecology, Ethics, and Interdependence: The Dalai Lama in Conversation with Leading Thinkers on Climate Change
Edited by John D. Dunne and Daniel Goleman
Wisdom Publications, 2018.
Climate Church, Climate World: How People of Faith Must Work for Change
By Jim Antal (Foreword by Bill McKibben)
Rowman & Littlefield Publishers, 2018.
Love in a Time of Climate Change: Honoring Creation, Establishing Justice
By Sharon Delgado
Fortress Press, 2017.
Hope in the Age of Climate Change: Creation Care this Side of the Resurrection
By Chris Doran
Cascade Books, 2017.
Caring for Creation: Inspiring Words from Pope Francis
Edited by Alice Stamwitz
Franciscan Media, 2016.
Down to Earth: Christian Hope and Climate Change
By Richard A. Floyd
Wipf and Stock, 2015.
Environmental and Climate Change in South and Southeast Asia: How are Local Cultures Coping?
Edited by Barbara Schuler
Brill, 2014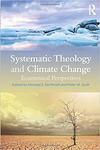 Systematic Theology and Climate Change: Ecumenical Perspectives
Edited by Michael S. Northcott and Peter M. Scott
Routledge, 2014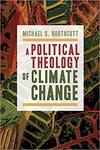 A Political Theology of Climate Change
By Michael S. Northcott
SPCK Publishing, 2014

The Anthropology of Climate Change: An Historical Reader
Edited by Michael R. Dove
Wiley-Blackwell, 2014
How the World's Religions are Responding to Climate Change: Social Scientific Investigations
Edited by Robin Globus Veldman, Andrew Szasz, Randolph Haluza-DeLay
Routledge, 2013
Climate Change - Cultural Change: Religious Responses and Responsibilities
Edited by Anne F. Elvey and David Gormley-O'Brien
Wipf & Stock, 2013
Between God & Green: How Evangelicals Are Cultivating a Middle Ground on Climate Change
By Katharine K. Wilkinson
Oxford University Press, 2012
Sacred Acts: How Churches are Working to Protect Earth's Climate
By Mallory McDuff
Foreword by Bill McKibben
New Society Publishers, 2012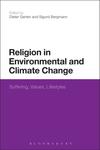 Religion in Environmental and Climate Change: Suffering, Values, Lifestyles
Edited by Dieter Gerten and Sigurd Bergmann
Continuum, 2012
Confronting the Climate Crisis: Catholic Theological Perspectives
Edited by Jame Schaefer
Milwaukee: Marquette University Press, 2011
Religion and Dangerous Environmental Change: Transdisciplinary Perspectives on the Ethics of Climate and Sustainability
Edited by Sigurd Bergmann and Dieter Gerten
Studies in Religion and the Environment Vol. 2, Studien zur Religion und Umwelt Bd. 2, LIT Verlag, 2010
Why We Disagree About Climate Change: Understanding Controversy, Inaction and Opportunity
By Mike Hulme
Cambridge University Press, 2009
A Buddhist Response to The Climate Emergency
Edited by John Stanley, David R. Loy, and Gyurme Dorje
Wisdom Publications, 2009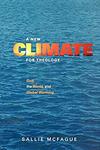 A New Climate for Theology: God, the World, and Global Warming
By Sallie McFague
Fortress Press, 2008

Don't Stop at the Lights: Leading Your Church Through a Changing Climate
By David Shreeve and Claire Foster-Gilbert
Church House Publishing, 2008; updated in 2015
For more books on climate change, see this list compiled by Yale Climate Connections.
---
Header photo: Flooding in Pathanamthitta, Kerala, India