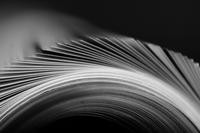 From Lynn White's seminal work–one of the catalysts that helped found this field–to young scholars taking these topics in new directions, there are a wealth of articles exploring the interplay of religion and the ecological crisis. Check out Journals for entire periodicals publishing in the field and specific issues of interest. Or look at Key Articles for individual essays of interest.
Journals

Here you'll find information on journals publishing in the field of Religion and Ecology, as well as specific issues of other journals and magazines directly related to the field.

Key Articles

Located in this section are both older, foundational articles in the field, such as Lynn White's "The Historical Roots of Our Ecologic Crisis," as well as newer works that provide excellent overviews of the work going on today in Religion and Ecology and related topics.
---
Header photo credit: Kaeng Krachan national park, Thailand ©Peter Prokosch, courtesy of UNEP