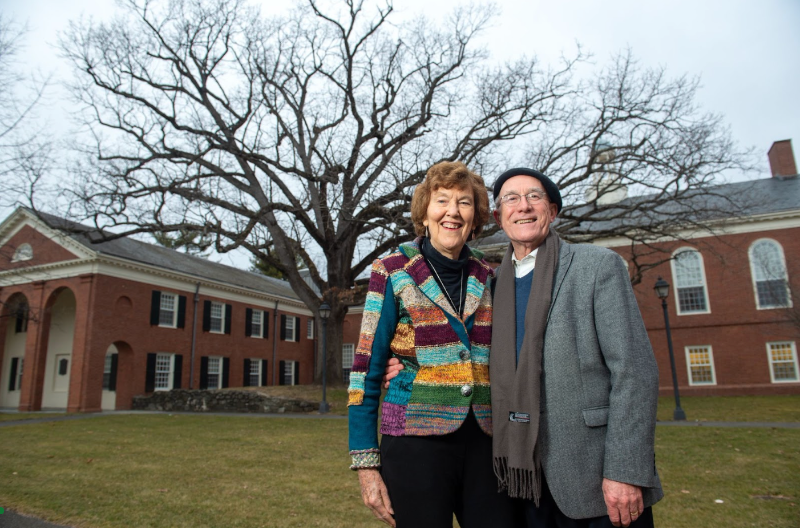 We're very pleased to announce some of the changes taking place here at the Forum!
First, as we announced last week, our founders and directors, Mary Evelyn Tucker and John Grim are retiring from teaching after 5 decades. But, as this wonderful article about them from Yale School of the Environment expresses, we're not calling it their retirement, but their refirement! Though they have found great joy teaching for the last 50+ years, this change will allow them to spend even more time on their work here at the Forum. Please join us in celebrating their contributions and decades of positive impact on scores of students at Yale, Bucknell, Berkeley, Harvard, Princeton, and beyond!
And our second announcement is that the Forum will indeed continue to be housed at Yale University, and going forward will be affiliated with, and under the auspices of, the Yale Center for Environmental Justice (YCEJ). There will be no change in the Forum administration or staff and the Forum will still be directed by Mary Evelyn and John and operate as its own entity. But now we're very pleased to have a new close collaborative relationship with this exciting and relatively new center at Yale doing such important work.
From the Center site:
The Yale Center for Environmental Justice is a joint undertaking between Yale School of the Environment and Yale Law School, in partnership with the Yale Center for the Study of Race, Indigeneity, and Transnational Migration. YCEJ is committed to strengthening institutional capacity to work alongside frontline communities to lead change. We do this by catalyzing partnerships and expanding interdisciplinary research, teaching, and practice in environmental justice. In addition, YCEJ promotes an expanded definition of environmental justice, recognizing the lived experiences and interconnected systemic inequities that shape environmental inequality.
Find out more about the Yale Center for Environmental Justice at their: