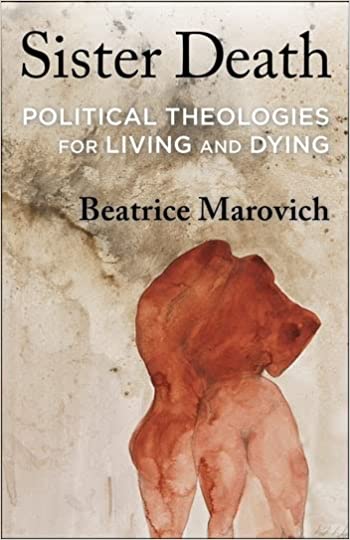 This episode of Spotlights features writer and scholar Beatrice Marovich, PhD, associate professor of theological studies at Hanover college. We talk a little about her path into theology through engagements with literature and journalism. Then we discuss her new book, Sister Death: Political Theologies for Living and Dying (Columbia University Press, 2023), diving into theological, philosophical, political, cultural, and ecological implications of the way we think, feel, and act about death and its relationship to life. The figure of Sister Death comes from St. Francis of Assisi, and the book engages with and beyond that image of death as a relative, challenging assumptions about death as the enemy of life and opening up new ways of cultivating accepting and meaningful relations with death.
Watch the episode below or listen to it here.
An archive of previous episodes can be found here, with audio versions here and anywhere podcasts are available (e.g., Apple Podcast, Spotify, Pandora, etc.).