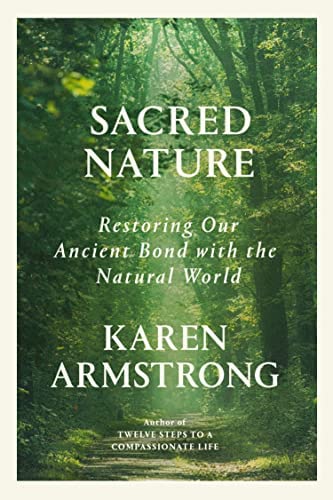 The best-selling author and historian of religion, Karen Armstrong, has written a new book, Sacred Nature: Restoring Our Ancient Bond with the Natural World (Penguin, 2022). Her exploration of the spiritual power of nature across traditions will undoubtedly be of great interest to scholars and teachers of religion and ecology.
The aim and scope of the book is summarized well by this excerpt from the book's description on the publisher's website:
Karen Armstrong re-sacralizes nature for modern times. Drawing on her vast knowledge of the world's religious traditions, she vividly describes nature's central place in spirituality across the centuries. In bringing this age-old wisdom to life, Armstrong shows modern readers how to rediscover nature's potency and form a connection to something greater than ourselves.
More information about the book is available here.