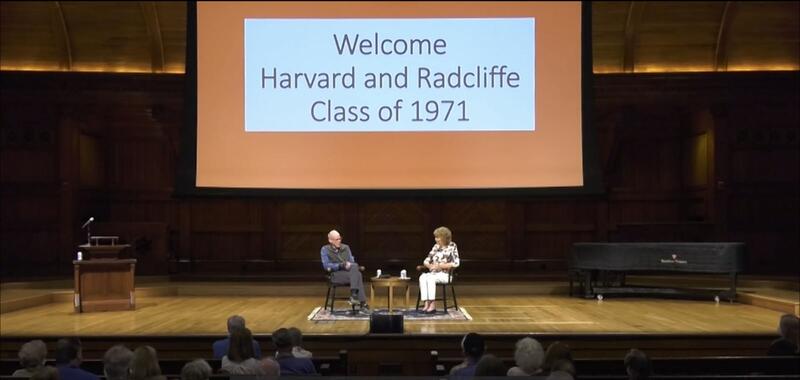 We're pleased to bring you the recording of this special climate conversation from earlier this summer between Bill McKibben and our co-founder and co-director, Mary Evelyn Tucker.
About Bill:
Bill McKibben is founder of Third Act, which organizes people over the age of 60 for action on climate and justice. His 1989 book The End of Nature is regarded as the first book for a general audience about climate change, and has appeared in 24 languages. He's gone on to write 20 books, and his work appears regularly in periodicals from the New Yorker to Rolling Stone. He serves as the Schumann Distinguished Scholar in Environmental Studies at Middlebury College, as a fellow of the American Academy of Arts and Sciences, and he has won the Gandhi Peace Prize as well as honorary degrees from 20 colleges and universities. He was awarded the Right Livelihood Award, sometimes called the alternative Nobel, in the Swedish Parliament. Foreign Policy named him to its inaugural list of the world's 100 most important global thinkers. McKibben helped found 350.org, the first global grassroots climate campaign, which has organized protests on every continent, including Antarctica, for climate action. 
Bill McKibben & Mary Evelyn Tucker Climate Change Conversation
Harvard University
June 6, 2022
Environmentalist, academic, and author Bill McKibben engaged with Mary Evelyn Tucker, co-founder of the Yale Forum on Religion and Ecology on the topic of the "Climate Emergency". This conversation took place at Sanders Theater in Cambridge, MA during the 50th reunion of the Harvard/Radcliffe class of 1971.
This was the first of three reunion programs on the topic of climate change, the area of concern that 81% of the class members said was a "very big problem". All told, twelve HR ' 71 classmates presented work their organizations are doing to address climate change. The objective of these presentations was to make known the actions classmates have undertaken so that significant, future HR '71 collaborations might develop.