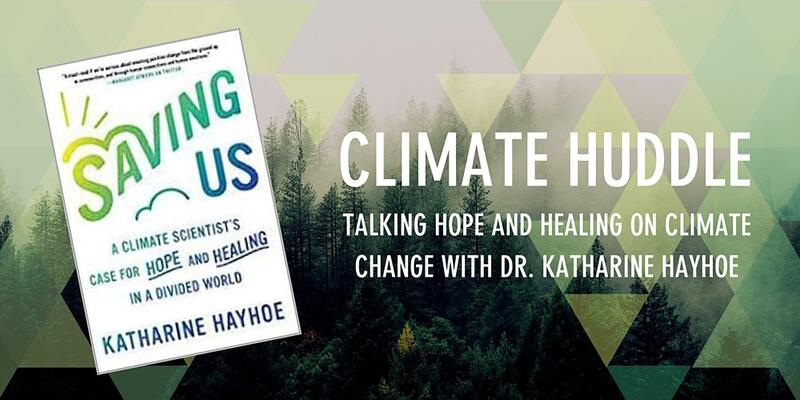 Next week, on January 18 at 7pm EST, the Climate Witness Project will be hosting a discussion with scientist Katherine Hayhoe. This virtual event is free and open to all, but you must pre-register here.

From the event site:
The Climate Witness Project is excited to host Dr. Katharine Hayhoe for a discussion of her new book Saving Us: A Climate Scientist's Case for Hope and Healing in a Divided World. Huddle up with friends and colleagues, fellow climate advocates and environmentalists, for an evening of vibrant discussion.
At a time when it's so easy to despair about the current state and possible fate of our planet, our creatures, and our communities, Katharine Hayhoe invites us to get up off the mat and take a step forward with conviction for the present and hope for the future
The conversation will be moderated by two of the Climate Witness Project's educators, Jenna Van Donselaar, a Yale Divinity Religion & Ecology MAR graduate and Cameron Kritikos, a current student in the Yale Divinity School/School of the Environment joint degree program. You can read more about them and register for the event here.