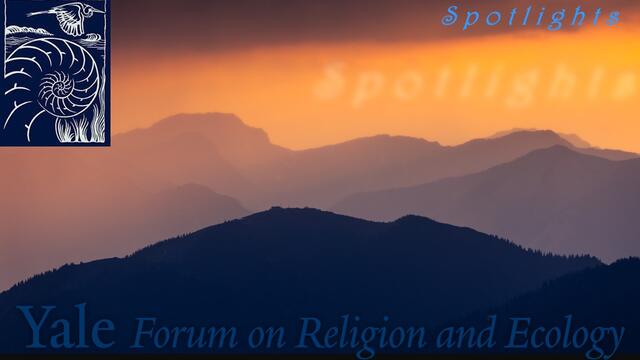 The fourth season of the Yale Forum on Religion and Ecology podcast, Spotlights, launched on August 21, 2023. Our host Sam Mickey has many exciting guests in store for us this year, so check back every other Monday for a new installment.
There are many ways to watch or listen to the podcast. You can find a running playlist of videos on our YouTube channel here: https://www.youtube.com/playlist?list=PLfoNnUIQBvM2DfHmBp5_X4NFfaI6Yss4S
You can also listen to these episodes by going here or searching for us on any of the major podcast platforms (e.g., Spotify, Apple Podcasts, Pandora, etc.).
We're excited to continue bringing you interesting and inspiring content about the field and force of religion and ecology.