Listed here are films about Indigenous peoples from various parts of the world and their struggle to preserve their sacred sites and ceremonies.
In addition to this sampling, you can view a YouTube playlist of Indigenous Traditions and Ecology videos here.
---
International Day for the Conservation of Tropical Forests: Highlighting IRI
Parliament of the World's Religions
June 26, 2020
As part of World UNITY Week and in observance of the International Day for the Conservation of Tropical Forests, the Parliament of the World's Religions partnered with the Interfaith Rainforest Initiative (IRI) and the Jane Goodall Institute to host a special program, highlighting the Interfaith Rainforest Initiative. The Interfaith Rainforest Initiative works globally and in major rainforest countries on the mobilization of faith-based leadership, advocacy and on-the-ground action to protect rainforests. It works in Brazil, Colombia, Democratic Republic of the Congo, Indonesia and Peru, which together contain more than 70% of the world's remaining tropical forests. Work in each country is focused on education and training, program development, communications and public outreach, faith-based mobilization, political advocacy and connecting religious leaders with allies from across sectors to multiply their collective impact. With Parliament Keynote and Jane Goodall Institute Founder, Jane Goodall; Senior Advisor, Forests & Climate, UN Environment Programme (UNEP), Charles Ian McNeill; Parliament Chair, Audrey Kitagawa; and Former UN Special Rapporteur on the Rights of Indigenous Peoples, Victoria Tauli-Corpuz. Enjoy the complete livestream, originally streamed on Friday, June 26th.
---
Voices of Indigenous Women
Pachamama Alliance
August 10, 2020
On August 10, 2020, Pachamama Alliance hosted 
Voices of Indigenous Women: The Teachings of our Current Crises
in honor of International Day of the World's Indigenous Peoples. Hear a panel of Indigenous women from the Americas share perspectives from their traditions and experiences on the interconnectedness of all life as it relates to the timely conversation around intersectional environmentalism: the intersection of injustices happening to people and the Earth.
(follow link to view video)
---
Wet'suwet'en Hereditary Chiefs: Rightful Decision Makers
The Office of the Wet'suwet'en
2018
---
Sacred Land Film Project
Since 1984, Earth Island Institute's Sacred Land Film Project has produced a variety of media and educational materials — films, videos, DVDs, articles, photographs, reports, school curricula materials and Web content — to deepen public understanding of sacred places, indigenous cultures and environmental justice. Their mission is to use film, journalism and education to rekindle reverence for land, increase respect for cultural diversity, stimulate dialogue about connections between nature and culture, and help protect sacred lands and diverse spiritual practices. For the last two decades they have focused on the production and distribution of documentary films, including In the Light of Reverence  (2001), and their four-part series on sacred places around the world, Standing on Sacred Ground  (2014)
---
Global Environmental Justice Documentaries
The Global Environmental Justice Documentaries collection has many films on the topic of Indigenous Studies. First released April 2019, this project is a curated compilation of 25 documentaries selected by faculty who wrote the accompanying teacher's guides. The subscriptions, which support the project, are especially low, thanks to underwriting provided by the Luce Foundation.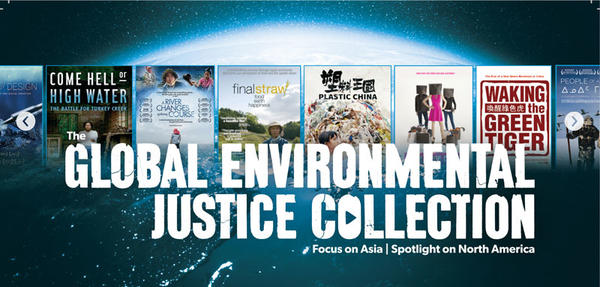 ---
The Fight for Water Security–TED talk
Chase Iron Eyes outlines the importance of getting involved to secure America's water resources, and the harsh realities of violent, unethical treatment of US Citizens by the government. Chase Iron Eyes is an enrolled member of the Standing Rock Nation.
---
Life in the City of Dirty Water: Cree activist's tale of trauma, healing, and Indigenous uprisings
Indigenous climate justice activist Clayton Thomas-Müller embarks on an intimate storytelling journey, overcoming trauma, addiction, and incarceration to become a leader for his people and the planet.
---
John Grim: "Indigenous Traditions and Ecology"
John Grim discusses Indigenous Traditions and Ecology with Mary Evelyn Tucker. "Indigenous Traditions and Ecology" is part of the larger "Conversations on World Religions and Ecology" project. Watch the whole "Conversations on World Religions and Ecology" series on the Forum on Religion and Ecology YouTube Channel.
---
John Grim: "The Native American Response to Journey of the Universe"
Journey of the Universe and Our Elegant Universe Symposium
Chautauqua Institution
June 2013
Dr. John Grim, Senior Lecturer and Scholar at Yale University, discusses the connections between indigenous lifeways and the epic narrative of Journey of the Universe. Drawing insights from Croix, Haudenosaunee, Navajo, and Apache peoples, Dr. Grim suggests that there are shared themes regarding the importance of a journey, the stars, narratives, and cosmovisions that orient humans to their local surroundings and the cosmos.
---
Your Voice, Our Future
2011
A Wet'suwet'en perspective on the Enbridge Northern Gateway oil pipeline.
---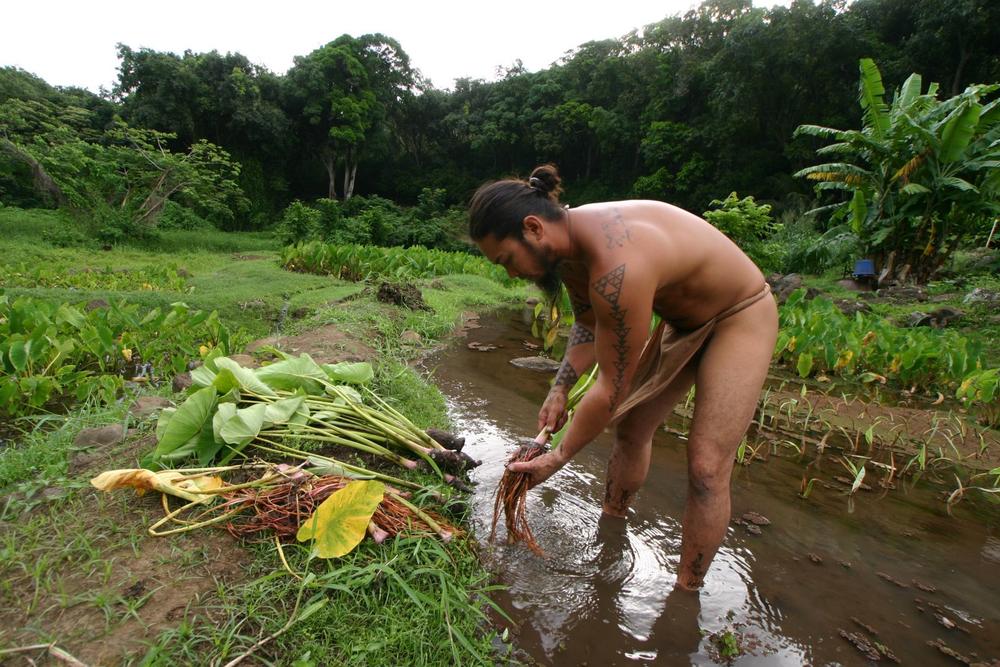 ---
Header photo: ©Christopher McCloud; Q'eros farmers harvest potatoes in the Andes, Peru. In recent years, they've been forced to move their crops uphill; from the documentary Standing on Sacred Ground