Series related to Religion & Ecology/Environmental Humanities:
The Forum has two podcasts:

Forum Spotlights (video and audio formats)
A series of interviews from the Yale Forum on Religion and Ecology, focusing on people and organizations working at the confluence of religious and ecological perspectives. Interviews cover four main areas: 1) new and forthcoming publications, 2) engagement in practice, activism, and advocacy, 3) teaching and curriculum, and 4) perspectives from environmental humanities. Our Vision is a flourishing Earth community where religious and spiritual traditions join together for the shared wellbeing of ecosystems, life forms, and people on our common planetary home. Hosted by Sam Mickey.
---
Journey of the Universe: Ten Years Later, with Sam King (video format only at present; audio to be available soon)
It's been ten years since the release of the Journey Conversations series, and this new series of interviews expands upon those and explores new intersections and cross-pollination between the Universe Story and science, religion, culture, and much more.
Podcasts from other organizations:
Bioneers Radio Series: Revolution from the Heart of Nature
Revolution from the Heart of Nature is an award-winning series featuring breakthrough solutions for people and planet. The greatest social and scientific innovators of our time celebrate the genius of nature and human ingenuity. The kaleidoscopic scope covers biomimicry, ecological design, social and racial justice, women's leadership, ecological medicine, indigenous knowledge, spirituality and psychology. It's leading-edge, hopeful, charismatic, provocative, timely and timeless–like nothing you've heard before.
---
Bioneers Radio Series: Indigeneity Conversations
Indigeneity Conversations is a project of Bioneers Indigeneity Program, a Native-led Program that promotes Indigenous approaches to solve the earth's most pressing environmental and social issues. We produce the Indigenous Forum, original media, educational curricula and catalytic initiatives to support the leadership and rights of First Peoples, while weaving networks, partnerships and alliances among Native and non-Native allies.
---

Broken Ground
Broken Ground is a podcast by the Southern Environmental Law Center. Join us as we dig up environmental stories in the South and hear from the people bringing those stories to light.
---
Earth & Spirit NPR Podcast
The Earth and Spirit Podcast fosters engaging conversations with change-makers working at the intersection of meditative spiritual practice, social healing, and ecology. It is a production of the Passionist Earth & Spirit Center, a nonprofit, interfaith spirituality center located in Louisville, Kentucky.
---
Earth Charter Podcast: Turning Conscience into Action
Hosted by Mirian Vilela, Earth Charter International's Executive Director. This podcast brings to you conversations with great thinkers, scholars and activists in the fields of sustainability, ethics, education and movements of social transformation from around the world. These conversations include personal stories, reflections on current global challenges, the evolving process (and concept) of sustainability, education for sustainable development, a new paradigm of education, stories of the Earth Charter drafting process, as well as reflections on some key ideas and principles in the Earth Charter.
---
Eco Justice Radio
EcoJustice Radio presents environmental and climate stories from a social justice frame, featuring voices not necessarily heard on mainstream media. Our purpose is to amplify community voices, broaden the reach of grassroots-based movements, and inspire action. We investigate solutions for social, environmental, and climate issues with an eye to advance human health, steward wild landscapes, and solve the climate crisis across the USA and the world. Featured weekly on KPFK Los Angeles and KPFT Houston, and found on all major podcast apps. Co-hosts Jessica Aldridge and Carry Kim present a broad range of perspectives: land defenders and water protectors; front/fenceline communities; youth organizers; ecosystem and land stewards; spiritual and faith leaders; documentary filmmakers; climate scientists; and political decision makers.
---

For the Wild
For The Wild Podcast is an anthology of the Anthropocene; focused on land-based protection, co-liberation and intersectional storytelling rooted in a paradigm shift away from human supremacy, endless growth and consumerism.
---
Green Dreamer
Green Dreamer is a community-powered, in(ter)dependent podcast and journal exploring our paths to collective healing, biocultural revitalization, and true abundance and wellness for all. Called to unravel the dominant narratives stunting our imaginations and help spark unbounded dreaming of what could be, we inquisitively share dialogues with a wide range of thought leaders, each inspiring a deepening and broadening of consciousness in their own unique ways. Subscribe to the show in any podcast app today to learn from the likes of Suzanne Simard, Vandana Shiva, Bayo Akomolafe, Tyson Yunkaporta, Riane Eisler, Sean Sherman, Harriet A. Washington, Mark Charles, Cristina Mittermeier, NYT Bestselling authors Rutger Bregman and Raj Patel, and more.
---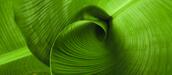 Inner Nature Podcast Series
The Inner Nature podcast series is a collection of conversations between thought-leaders exploring the intersection of contemplative practice and environmental action. The series explores how we can tend to our inner lives so we have the creativity and clarity to imagine the future we know is possible and the mental and emotional stamina to work toward that vision, even if it takes a lifetime.
---
Princeton Environmental Humanities Podcast, 2013
Host Ken Hiltner interviews scholars and artists from across the humanities in order to understand how environmental issues are taken up in literature, art, music, history, religion, philosophy, theater, and a range of similar fields. Sponsored by the Princeton Environmental Institute (PEI) at Princeton University.
---
Religica Podcast Series
The Religica Theolab Podcast in the Center for Ecumenical and Interreligious Engagement (CEIE) at Seattle Universoity interviews cultural and religious influencers from around the world, who provide insights on leadership formation that meet societal challenges today.
---
Yale Climate Connections Podcast
How is global warming shaping our lives? And what can we do about it? We connect the dots, from fossil fuels to extreme weather, clean energy to public health, and more. Join Dr. Anthony Leiserowitz of Yale University for a daily 90-second podcast about climate change, where we confront reality and share inspiring stories of hope.
---
Ecology Podcasts
(This site has a very thorough listing of hundreds of environmental podcasts. Though most are not specifically Religion & Ecology themed, many of the individual episodes they air are.)
Individual episodes and audio recordings of interest:
"Religion and ecology in a warming world"
Soul Search with Meredith Lake podcast with Mary Evelyn Tucker and Guillermo Kerber
ABC Radio National
May 24, 2023
---
"Inner Nature: Dekila Chungyalpa and Mary Evelyn Tucker"
Spring Creek podcast
April 25, 2023
---
"Religion, Ecology, and the Future"
Mary Evelyn Tucker
The Great Simplification podcast with Nate Hagens
October 12, 2022
---
"How can religions address the environmental crisis?"
Mary Evelyn Tucker & John Grim
Being Modern, Being Human with Inna Logunova
July 17, 2022
---
"Mary Evelyn Tucker and John Grim on Serendipitous Creativity, Religion, and Ecology"
Passionist Earth & Spirit Center Podcast
December 15, 2021
---
"Sacred landscapes: religion and ecology around the Pacific"

Soul Search with Meredith Lake podcast with Mary Evelyn Tucker and Jione Havea
ABC Radio National
June 6, 2021
---
"Ecological Conversion and Solidarity"

NPR: Living on Earth podcast with Mary Evelyn Tucker
April 23, 2021
---
"Earth Community, Interdependence and the Papal Encyclicals"
Turning Conscience Into Action: The Earth Charter Podcast with Mary Evelyn Tucker and Mirian Vilela
December 2020
---
"Seeking the Future & the Creative Power of Grief"
Religica podcast with Mary Evelyn Tucker and Michael Reid Trice
May 27, 2020
---
"A Story of Leaning into the Wind"
Religica podcast with John Grim and Michael Reid Trice
May 27, 2020
---
"On Cosmological Re-inheritance"
"For the Wild" Podcast with Mary Evelyn Tucker and Ayana Young
May 22, 2019
---
"Divinity Meets Ecology"
Interview with Mary Evelyn Tucker on Interfaith Voices Radio
April 19, 2019
---
"Writing a Life Story"
Talk by Mary Evelyn Tucker
2019 Religion & Ecology Summit at CIIS
March 15, 2019
---
"Religion and Ecology Moving Forward"
Keynote by Dr. Mary Evelyn Tucker
Second Annual "Religion & Ecology Summit"
California Institute of Integral Studies
March 10, 2017
---
"Religious Ecology and Cosmology: Responses to Environmental Challenges"
Keynote by Dr. Mary Evelyn Tucker
"Religion & Ecology Summit"
California Institute of Integral Studies
March 11, 2016
---
"After Paris: Climate and Religion"
Presentation by Mary Evelyn Tucker at the David Brower Center
March 15, 2016
---
Podcast 68: Religion and the Origins of American Environmentalism
Exploring Environmental History
October 28, 2015
---
Mary Evelyn Tucker on Religion and Ecology
Habitations Podcast
June 2015
---
The Biggest Story in the World Podcast: Episode 9, Religion
The Guardian
May 21, 2015
---
"Sustainability: A Spiritual Perspective"
Interview with John Grim on Fire It Up With CJ
June 12, 2013
---
"Religion and Ecology"
Interview with Mary Evelyn Tucker by Dan Bammes for KUER 90.1 (Public Media for Utah and Beyond)
April 12, 2013
---
"The Environmental Crisis as Spiritual and Moral Crisis"
Lecture by Mary Evelyn Tucker at a joint meeting of the Yale Divinity School Board of Advisors and the Yale School of Forestry and Environmental Studies Leadership Council
April 20, 2006
---