Event description: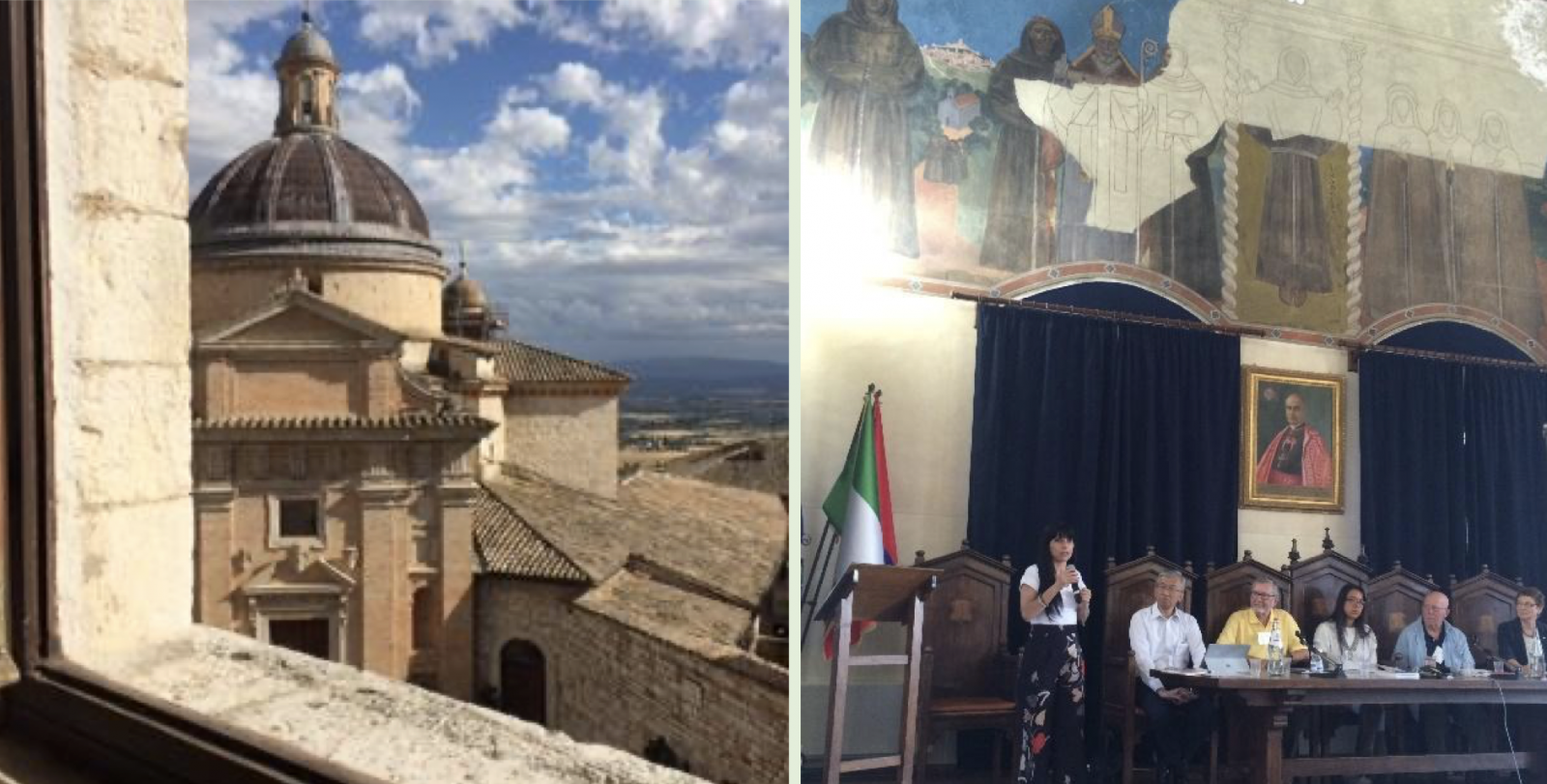 June 4-10, 2023
Rome & Assisi
Contemplation & Action for Social and Ecological Renewal!
Contact: Assisiconference@gmail.com (with cc: jimmaclellan714@aol.com)
Dear Friends,
We are very pleased to invite you to the 10th Spirituality & Sustainability Conference will be held in Rome and Assisi again from June 4th to June 11th in 2023.
As you know, our SSGN was founded by a group of past participants in Spirituality & Sustainability Conferences held in Assisi, Italy, in 2017 and 2018. We received a warm welcome from the Mayor of Assisi in the beautiful home of St. Francis & St. Clare.
These two conferences were organized by Dr. Elizabetta Fererro, Emerita Professor of Religion, St. Thomas University and Dr. Rick Clugston, member of the Earth Charter
International Council. Preceding conferences were inspired by Thomas Berry's presence and wisdom.
This coming year's conference embraces will include contemplative practices in sacred places, the sharing of spiritual practices, sharing efforts to promote transformational change, exploring collaborative opportunities and supporting the work of young leaders. There will be a program of visits and discussions in Rome from June 4th to June 5th and we then travel to Assisi for the rest of the program from June 6th through June 10th.
SSGN is a co-convenor of this conference and we are so pleased to invite members of the SSGN network to participate. Please send an e-mail to Assisiconference@gmail.com (with cc: to jimmaclellan714@aol.com) and let us know if you are interested and we will be delighted to send further detailed information.
This conference opens the opportunity for us to offer scholarships for committed youth activists to attend, in order to enrich and build our future SSGN network. Please let us know if you or colleagues may wish to help support our youth leaders of the future.
With best wishes,
from the Board of the Spirituality & Sustainability Global Network