About the Forum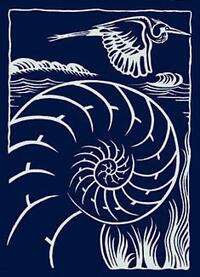 The Yale Forum on Religion and Ecology is the largest international multireligious project of its kind. With its conferences, publications, and website it is engaged in exploring religious worldviews, texts, and ethics in order to broaden understanding of the complex nature of current environmental concerns.
The Forum was founded and is directed by Mary Evelyn Tucker and John Grim and is based at Yale University.  Please explore the About Us section for more information on the Mission, History, and Projects of the Forum.
Featured Video
Video message from Jane Goodall on Covid-19
Featured Partners and Projects
Following a series of initiatives and conventions organized in partnership with faith-based organizations, United Nations Environment Programme (UNEP) launched the Faith for Earth Initiative in November 2017. The goal of Faith for Earth is to strategically engage with faith-based organizations and partner with them to collectively achieve the Sustainable Development Goals (SDG) and fulfill the objectives of the 2030 Agenda. Faith for Earth has three main goals: to inspire and empower faith organizations and their leaders to advocate for protecting the environment, to green faith-based organizations' investments and assets to support the implementation of SDGs, and to provide them with knowledge and networks to enable their leaders to effectively communicate with decision-makers and the public.
Please see our Faith for Earth page for further information and links to various UNEP resources of interest.
On June 18, 2015, Pope Francis released Laudato Si': On Care for Our Common Home, one of the most important moments in the world of religion and ecology. In it, he proposes an integrative approach to religion and ecology. The Pope's encyclical is indicative of the increasing relevance and the planetary scope of religion and ecology.
Please see our Laudato Si' section for full information on the encyclical.
Go here to read the full text of the document on the Vatican site.
Please also see the Yale article on Pope Francis and the Encyclical and the full video of the Yale 2015 event: Pope Francis and the Environment: Why His New Climate Encyclical Matters.
The Interfaith Rainforest Initiative is an international, multi-faith alliance that works to bring moral urgency and faith-based leadership to global efforts to end tropical deforestation. They provide a platform for religious leaders to work hand-in-hand with indigenous peoples, governments, civil society organizations and businesses on actions that protect rainforests and safeguard the indigenous peoples that serve as their guardians.
The Parliament of the World's Religions, acting with the leadership of its Climate Action Task Force, seeks to encourage and enable collective and individual action to reduce and counter the adverse impacts of human-caused climate change.