Event description: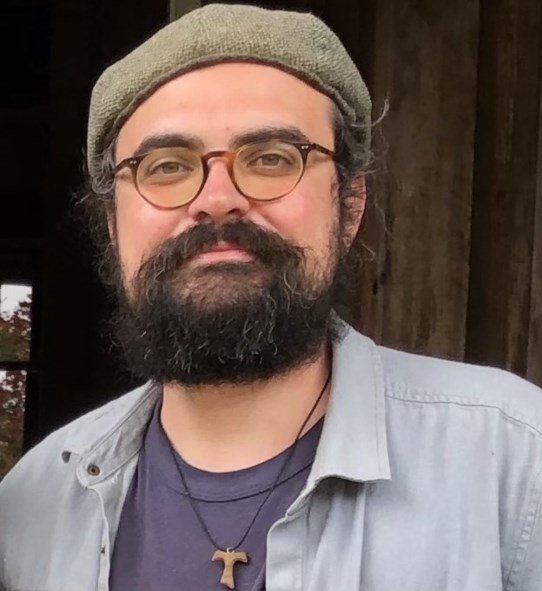 September 30, 2023
2:00-4:00pm
Corpus Christi Church
529 West 121st St.
Manhattan, NY, USA
With James Robinson
Perspectives from Thomas Merton, Robin Wall Kimmerer, author of Braiding Sweetgrass, Pope Francis, and others can inspire us to imagine and embody a more just, sustainable, and fully flourishing future for our environment and our common home. Jim Robinson will give special attention to the issue of contemporary factory farming, and to the consideration of ethical alternatives.
JAMES ROBINSON, Ph.D., is a member of the Religious Studies Department at Iona University (New Rochelle, N.Y.), where he serves as Director of the Thomas Merton Contemplative Initiative and Associate Director of the Deignan Institute for Earth and Spirit. He recently received the Catherine McCabe Award for Innovation and Excellence in Teaching at Iona. Jim received his Ph.D. in Theology from Fordham University, his M.T.S. from Harvard Divinity School, and his B.A. from Drew University. He is a GreenFaith Fellow and is involved in Agape Community (Hardwick, Mass.), Benincasa Community (Guilford, Conn.), and Maryhouse Catholic Worker (New York City).
All are Welcome — ADMISSION FREE.