Event description: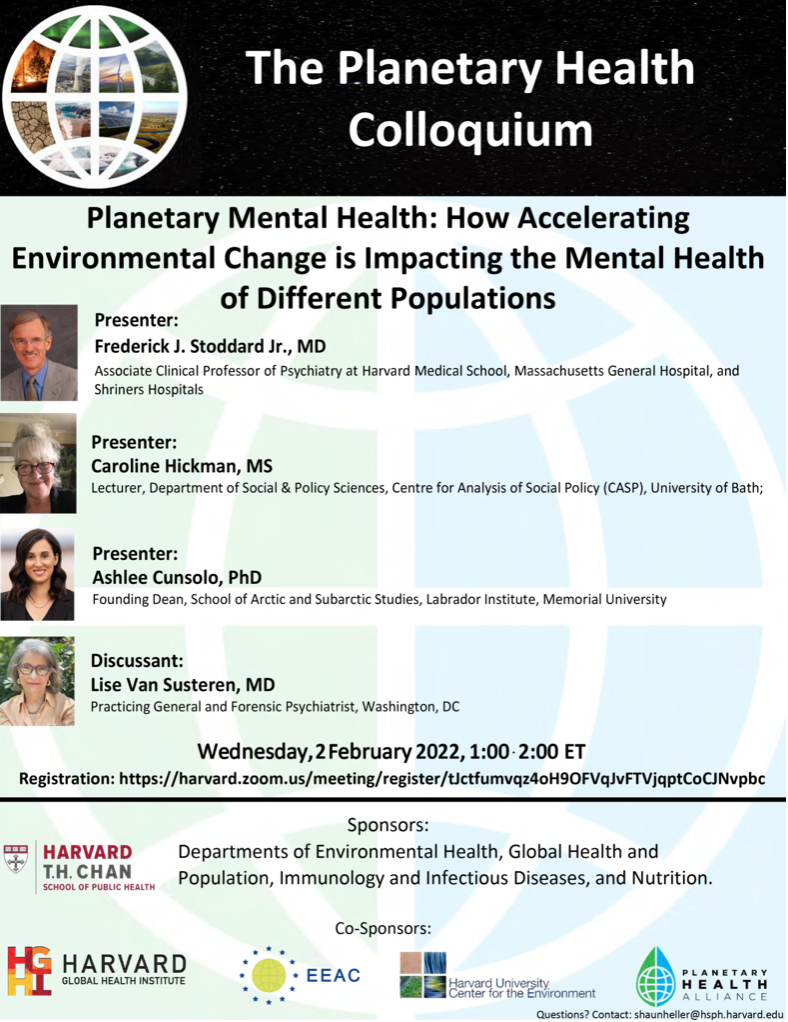 February 2, 2022
Online at 1:00 PM EST
Planetary Health Colloquium
Hosted by the Planetary Health Alliance in partnership with Harvard T.H Chan School of Public Health's Departments of Environmental Health, Global Health and Population, Immunology and Infectious Diseases, and Nutrition, along with the Harvard University Center for the Environment, Harvard Global Health Institute and the European Environment and Sustainable Development Advisory Councils Network (EEAC)
Speakers: Frederick Stoddard, Caroline Hickman, and Ashlee Cunsolo. Lise Van Susteren will be the discussant. 
The event will be streamed live from Zoom.