Yale Master's Degrees
Mary Evelyn Tucker and John Grim teach in two master's degree programs at Yale University:
Joint MA in Religion and Ecology
The Yale School of the Environment (YSE) and Yale Divinity School (YDS) offer a joint Master's degree program in religion and ecology. It is aimed at students who wish to integrate the study of environmental issues and religious communities in their professional careers and for those who wish to study the cultural and ethical dimensions of environmental problems. This degree program provides an opportunity to study concurrently in two of Yale University's distinct graduate schools. Students work towards both a Masters of Environmental Management at YSE and either a Master of Arts in Religion or Masters of Divinity at YDS. Within these schools, they are encouraged to take courses in environmental ethics and religion and ecology. Students have the opportunity to work with faculty in both schools, as well as with a number of co-appointed faculty members. Individuals must apply separately to both YSE and YDS and be admitted to both. This joint degree in religion and ecology is the first program of its kind in North America.
For more information on the joint degree, go here.
MAR with a concentration in Religion and Ecology
This MAR (Master of Arts in Religion) is offered through Yale Divinity School (YDS). The concentration in Religion and Ecology is an interdisciplinary program that draws on faculty resources in biblical studies, ethics, liturgical studies, pastoral care, spirituality, theology, and world religions and ecology. It spans the study of eco-theology; eco-spirituality; eco-feminism; theologies of embodiment, place, land, race, and indigeneity; environmental ethics; liturgy and creation; and cosmology and ecology.
For more on the Yale Divinity School MAR, go here.
Note: Mary Evelyn Tucker and John Grim do not take on PhD students.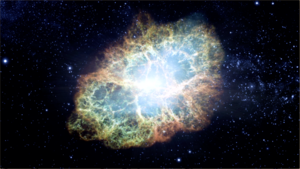 This multimedia project presents an epic story of cosmic, Earth, and human evolution. Drawing on the discoveries of modern science and the wisdom of the world's cultures, Journey of the Universe tells a compelling story that reveals our deep connection to the web of life. This film and  book are a collaboration of evolutionary philosopher and cosmologist Brian Thomas Swimme and historian of religions Mary Evelyn Tucker. They weave a tapestry that draws together scientific discoveries in astronomy, geology, biology, ecology, and biodiversity with humanistic insights concerning the nature of the universe and the human. Big science, big history, big story, this one-of-a-kind Journey of the Universe film project was created by an acclaimed team of internationally-recognized scientists, scholars, and award-winning filmmakers.
The Journey of the Universe multimedia project includes an Emmy Award-winning film available on Amazon Prime, a book from Yale University Press, a 20-part conversation podcast series, downloadable curriculum, and a series of online courses.
For more information, go to the Journey page of our Resources section  or check out the full Journey site.
---
Thomas Berry
The Yale Forum and its directors carry forth the legacy of their mentor, Thomas Berry. They manage the Thomas Berry Foundation, which is dedicated to carrying out the "great work" of enhancing the flourishing of the Earth community. Created in 1998, the Foundation has promoted Thomas's ideas through publications & translations of his essays, initiating an archive for his papers at Harvard, creating the Thomas Berry Award and Lecture, and more.
In Spring 2019, the first official biography of Thomas Berry was published by Columbia University Press. Written by Mary Evelyn Tucker, John Grim, and Andrew Angyal, this volume traces the evolution of Thomas' life and thought and sets it firmly in the arc of contemporary history.
For more information on the life and work of Thomas, the Foundation, and Thomas Berry: A Biography, go to the Thomas Berry site here.
---
---
American Teilhard Association
The American Teilhard Association is a membership-based organization committed to making the thought and vision of Pierre Teilhard de Chardin more widely available. Teilhard was a French Jesuit and paleontologist who lived from 1881-1955. His work brought an encompassing evolutionary perspective for shaping the well-being of the Earth community. Teilhard was a major influence on and inspiration to the work of Thomas Berry. Since its foundation in 1967, the association has sponsored conferences, lecture series, and publications. Teilhard Perspectives is a bi-annual newsletter of the Association. Teilhard Studies is a monograph series concerned with the future of human-Earth relations in light of the writings of Teilhard.
---
Earth Charter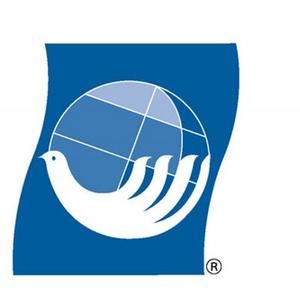 The Earth Charter is a declaration of interdependence that arose from a decade long drafting process that was highly participatory, involving input from civil society, religious communities, educators, government officials, and business leaders. It is centrally concerned with the transition to flourishing ways of living and sustainable human development. Ecological integrity is one major theme. However, the Earth Charter recognizes that the goals of ecological protection, the eradication of poverty, equitable economic development, respect for human rights, democracy, and peace are interdependent and indivisible. It provides, therefore, a new, inclusive, integrated ethical framework to guide the transition to a sustainable future. Mary Evelyn Tucker was involved in the three-year drafting process of the Charter from 1997-2000. She was a member of the Earth Charter International Council from 2000- 2013. 
Read key essays on the Earth Charter here.