About the Forum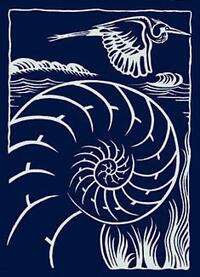 The Yale Forum on Religion and Ecology is an international multireligious project contributing to a new academic field and an engaged moral force of religious environmentalism. With its conferences, publications, monthly newsletter, and website, it explores religious worldviews, texts, and ethics in order to contribute to environmental solutions along with science, policy, law, economics, and appropriate technology.
The Forum was founded in 1998 by Mary Evelyn Tucker and John Grim and has been based at Yale University since 2006. Please explore the About Us section for more information on the Mission, History, and Projects of the Forum.
Others have been critical to leading this work early on, especially the National Religious Partnership on the Environment, Green Faith, Interfaith Power and Light, Earth Ministry, Faith in Place, and Blessed Tomorrow in the United States. In Britain, the Alliance of Religion and Conservation (ARC) has done tireless work led by Martin Palmer with the support of Prince Philip. The European Forum for the Study of Religion and the Environment has made important contributions to advance scholarly research through conferences and publications.
 
Spotlights ~ Ep.25, Sean Kelly, California Institute of Integral Studies
This week's episode of Spotlights features Sean Kelly, PhD, professor of Philosophy, Cosmology, and Consciousness at the California Institute of Integral Studies in San Francisco. He discusses his new book, Becoming Gaia: On the Threshold of Planetary Initiation (Integral Imprint, 2021). He describes the interlocking emergencies of climate change, mass extinction, and planetary apartheid in terms of a collective near-death experience (NDE). We talk about the ecological, philosophical, and spiritual implications of this critical moment in human and Earth evolution. Details about the book can be found here: https://revelore.press/integral/​
You can also access the SPOTLIGHTS series as audio podcasts by going here. 
Check back each Monday for a new episode. 
---

Living Earth Community: Multiple Ways of Being and Knowing
Edited by Sam Mickey, Mary Evelyn Tucker, and John Grim
Read this online open source book for free here.
And go here for interview videos, press release, and more.
---
Featured Partners and Projects
Following a series of initiatives and conventions organized in partnership with faith-based organizations, United Nations Environment Programme (UNEP) launched the Faith for Earth Initiative in November 2017. The goal of Faith for Earth is to strategically engage with faith-based organizations and partner with them to collectively achieve the Sustainable Development Goals (SDG) and fulfill the objectives of the 2030 Agenda. Faith for Earth has three main goals: to inspire and empower faith organizations and their leaders to advocate for protecting the environment, to green faith-based organizations' investments and assets to support the implementation of SDGs, and to provide them with knowledge and networks to enable their leaders to effectively communicate with decision-makers and the public. This initiative is directed by UNEP Principal Advisor, Iyad Abumoghli. On May 4, 2020 UNEP Faith for Earth announced a partnership with the Yale Forum on Religion and Ecology. Read announcement here.
See also:
UN Environment Vision on Engagement with Faith-Based Organizations
UN Environment Strategy on Engaging with Faith-Based Organizations
UN Environment Foresight Brief–Faith for Earth
Faith for Earth Dialogue United Nations Environment Assembly 4 Synthesis Paper
Please see our Faith for Earth page for further information and links to additional UNEP resources of interest.
On June 18, 2015, Pope Francis released the encyclical letter, Laudato Si': On Care for Our Common Home. In it the Pope proposes an integral approach to ecology, economics, and equity for the wellbeing of both people and the planet. The Pope's encyclical is indicative of the increasing relevance and the planetary scope of religion and ecology, especially as it relates to ecojustice.
Please see our Laudato Si' section for full information on the encyclical.
Go here to read the full text of the document on the Vatican site.
Please also see the Yale article on Pope Francis and the Encyclical and the full video of the Yale 2015 event: Pope Francis and the Environment: Why His New Climate Encyclical Matters.
Laudato Si' Week 2020 was  celebrated May 16-24, 2020. There were many webinars for this event, including one by Mary Evelyn Tucker on the topic of "Eco-spirituality: Deepening our Communion with Creation."
The Dicastery for Promoting Integral Human Development is happy to announce a Special Laudato Si' Anniversary Year from May 24, 2020 – May 24, 2021.
The Parliament of the World's Religions, acting with the leadership of its Climate Action Task Force, seeks to encourage and enable collective and individual action to reduce and counter the adverse impacts of human-caused climate change.
The Interfaith Rainforest Initiative (IRI) is an international, multi-faith alliance that works to bring moral urgency and faith-based leadership to global efforts to end tropical deforestation. They provide a platform for religious leaders to work hand-in-hand with indigenous peoples, governments, civil society organizations and businesses on actions that protect rainforests and safeguard the indigenous peoples that serve as their guardians.
To mark World Environment Day 2020, IRI launched an online "Resource Guide on Rainforest Protection for Religious Communities."
In July 2020, IRI released an issue primer for religious leaders and faith communities titled "Forests and Pandemics: How Protecting Tropical Forests Can Prevent Coronaviruses and Other Emerging Diseases."
---
Rotating Header photos: Faith leaders process to the Ise shrine,©Alexander Mercer, courtesy of ARC; Newspaper Rock, Utah; Maukib procession Kano, Nigeria, ©Darul Qadiriyyah, Courtesy of ARC; Cambodian monks ordaining trees, ©Chantal Elkin, Courtesy of ARC