About the Forum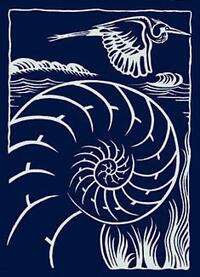 The Yale Forum on Religion and Ecology is an international multireligious project contributing to a new academic field and an engaged moral force of religious environmentalism. With its conferences, publications, monthly newsletter, and website, it explores religious worldviews, texts, and ethics in order to contribute to environmental solutions along with science, policy, law, economics, and appropriate technology.
The Forum was founded in 1998 by Mary Evelyn Tucker and John Grim and has been based at Yale University since 2006. Please explore the About Us section for more information on the Mission, History, and Projects of the Forum.
Others have been critical to leading this work early on, especially the National Religious Partnership on the Environment, Green Faith, Interfaith Power and Light, Earth Ministry, Faith in Place, and Blessed Tomorrow in the United States. In Britain, the Alliance of Religion and Conservation (ARC) has done tireless work led by Martin Palmer with the support of Prince Philip. The European Forum for the Study of Religion and the Environment has made important contributions to advance scholarly research through conferences and publications.
 
Spotlights ~ Episode 45, Hinduism and Ecology
This week's episode of Spotlights features clips from three scholars of Hinduism and ecology, each of whom has a recently published book on that topic. First, we hear from Vijaya Nagarajan, PhD, an associate professor in the Department of Theology and Religious Studies and in the Program of Environmental Studies at the University of San Francisco. She talks about her book, Feeding a Thousand Souls: Women, Ritual and Ecology in India — An Exploration of the Kōlam (Oxford University Press, 2018): https://feedingathousandsouls.com/ Second, we hear from David Haberman, PhD, Professor in the Department of Religious Studies at Indiana University Bloomington. He discusses his latest book, Loving Stones: Making the Impossible Possible in the Worship of Mount Govardhan (Oxford University Press, 2020): https://global.oup.com/academic/produ… Finally, we hear from Christopher Key Chapple, PhD, Doshi Professor of Indic and Comparative Theology and founding Director of the Master of Arts in Yoga Studies at Loyola Marymount University in Los Angeles. He discusses his newest book, Living Landscapes: Meditations on the Elements in Hindu, Buddhist, and Jain Yogas (SUNY Press, 2020): http://www.sunypress.edu/p-6860-livin… Links to full episodes for each guest can be found below: Vijaya Nagarajan: https://youtu.be/3ccC7xjTBK0 David Haberman: https://youtu.be/8llnOY1lFMI Christopher Key Chapple: https://youtu.be/LKRONXyDoOQ
You can also access the SPOTLIGHTS series as audio podcasts by going here. 
Watch all episodes of Spotlights from our archive page. 
Check back here each Monday for a new episode. 
 
Congratulations to FORE Spotlights for being named one of the 20 best podcasts of 2021 on environmental activism!
Partner Organizations
UNEP: Faith for Earth Initiative

The mission of Faith for Earth is to provide leadership and encourage partnership in caring for the environment by inspiring, informing, and enabling nations and peoples to improve their quality of life without compromising that of future generations.  On May 4, 2020 UNEP Faith for Earth announced a partnership with the Yale Forum on Religion and Ecology. See our Faith for Earth page for further information.

Interfaith Rainforest Initiative

The Interfaith Rainforest Initiative (IRI) is an international, multi-faith alliance that works to bring moral urgency and faith-based leadership to global efforts to end tropical deforestation. They provide a platform for religious leaders to work hand-in-hand with indigenous peoples, governments, civil society organizations and businesses on actions that protect rainforests and safeguard the indigenous peoples that serve as their guardians. Read more.

Parliament of the World's Religions Climate Action Task Force

The Parliament of the World's Religions, acting with the leadership of its Climate Action Task Force, seeks to encourage and enable collective and individual action to reduce and counter the adverse impacts of human-caused climate change. Read more.

Religions for Peace is where the world's religions join together to ensure that all people enjoy peace, harmony, and prosperity. We are more than an organisation. For 50 years, Religions for Peace has been a movement changing the world and challenging the status quo through our mutual conviction that religions are more powerful, inspiring, and impactful when they work together. Read more.

GreenFaith inspires, educates, organizes, and mobilizes people of diverse religious and spiritual backgrounds globally for environmental action. Our work is based on beliefs shared by the world's religious and spiritual traditions. We believe that protecting the Earth is a sacred act, and that environmental stewardship is a moral responsibility. Read more.

The Center for Earth Ethics envisions a world where value is measured according to the sustained well-being of all people and our planet. They work to cultivate the public consciousness needed to make changes in policy and culture that will establish a new value system based on this vision. Their four core programs are: Eco-ministry; Environmental Justice & Civic Engagement; Original Caretakers; and Sustainability & Global Affairs. Read more
Featured Projects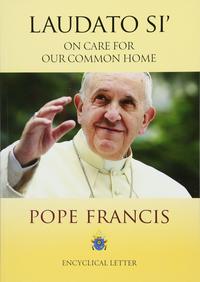 On June 18, 2015, Pope Francis released the encyclical letter, Laudato Si': On Care for Our Common Home. In it the Pope proposes an integral approach to ecology, economics, and equity for the wellbeing of both people and the planet. The Pope's encyclical is indicative of the increasing relevance and the planetary scope of religion and ecology, especially as it relates to ecojustice.
Please see our Laudato Si' section for full information on the encyclical.
Go here to read the full text of the document on the Vatican site.
Please also see the Yale article on Pope Francis and the Encyclical and the full video of the Yale 2015 event: Pope Francis and the Environment: Why His New Climate Encyclical Matters.
Laudato Si' Week 2020 was celebrated May 16-24, 2020. There were many webinars for this event, including one by Mary Evelyn Tucker on the topic of "Eco-spirituality: Deepening our Communion with Creation." Select video from Laudato Si' Week 2021 is also available  
The Dicastery for Promoting Integral Human Development held a Special Laudato Si' Anniversary Year from May 24, 2020 – May 24, 2021.
---
Rotating Header photos: Faith leaders process to the Ise shrine,©Alexander Mercer, courtesy of ARC; Newspaper Rock, Utah; Maukib procession Kano, Nigeria, ©Darul Qadiriyyah, Courtesy of ARC; Cambodian monks ordaining trees, ©Chantal Elkin, Courtesy of ARC